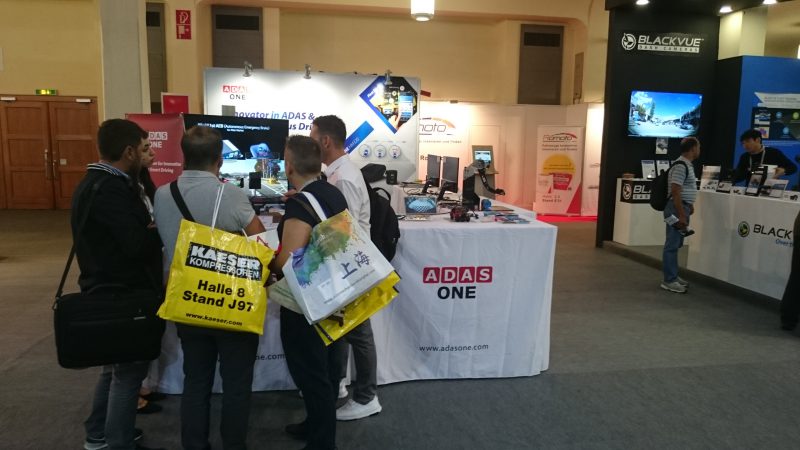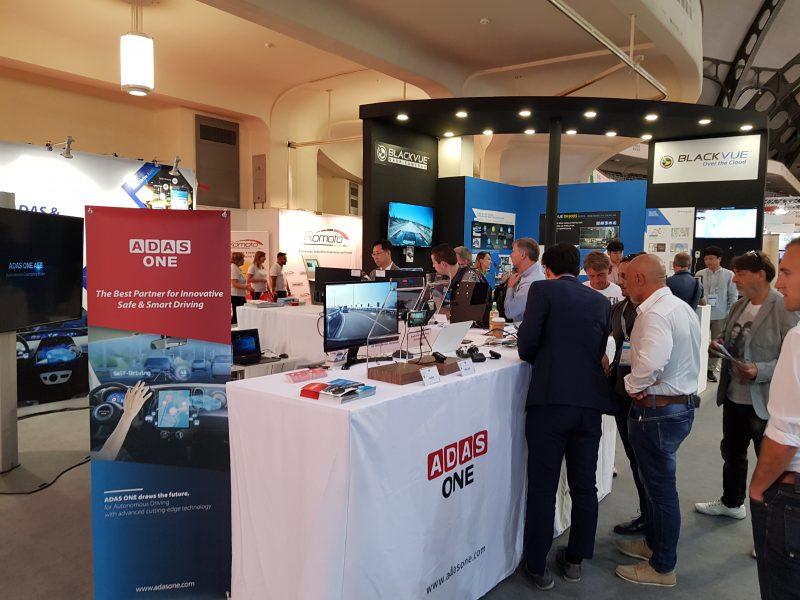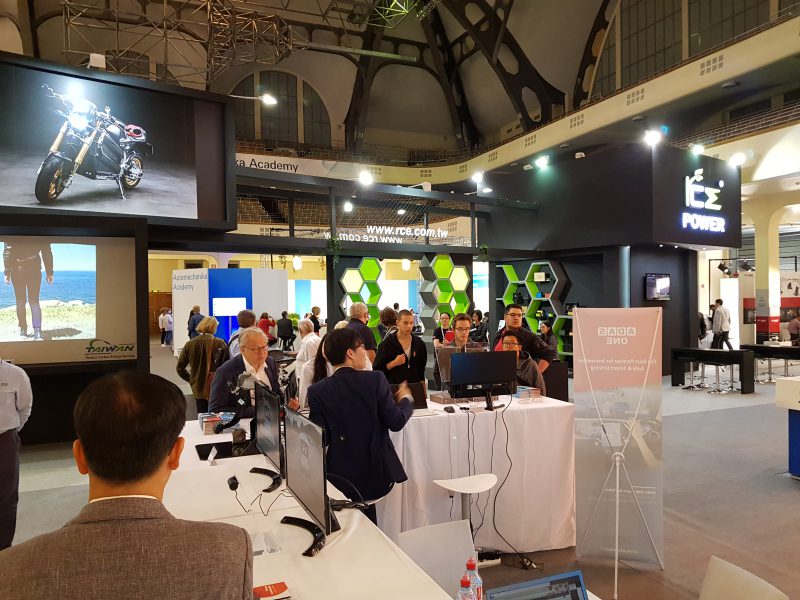 Dr. Kim Tae-Geun, ADAS ONE CEO and the marketing team are back in Seoul after participating in Automechnika Frankfurt (from September 11 to 15th), the biggest automotive exhibition in Europe. This year more than 5,000 exhibitors took part of the event and an estimated number of 133,000 individuals visited the show.
ADAS ONE exhibited in Hall 2.00 (Booth D-39), the hall dedicated for alternative drive systems and digital solutions. We are very excited about the large number of visitors to our booth. It was a fine opportunity to present our latest products to our future potential customers and partners. Especially, our soon to be release "HM320" received a particular attention from the visitors and promising distributorship offers were already discussed. Our newly developed HM320, conquered the visitors by its accurate and reliable ADAS features (LDWS, FCWS, UFCWS, HMWS) and the ability to customize it with our special automatic braking system.
It was also a please to receive such great interest and curiosity of visitors who were intrigued by the technology and performance of our devices. Our role as ADAS ONE is not only limited at making business, but also to contribute in spreading awareness and information about ADAS technology. Many businesses and individuals still do not know about the existence of the ADAS technology, and our role is to help make it known.
We would like to sincerely thank all our stand visitors who took their time to visit our booth at Automechanika 2018. It was our pleasure and honor to meet you all and enjoy many great conversations. We sincerely appreciate your interest in our company and products and looking forward to the opportunity of our collaborations.